Additional Works
The following books are out of print but available through the internet under Della Rowland Books.
10 Things I Know ... series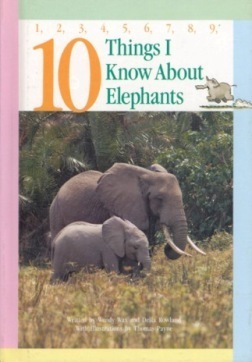 Perfect introductory science books offer one juicy fact at a time. Each concept is illustrated with photos and drawings for better understanding.

(Contemporary Books) Ages 3-7

10 Things I Know About Elephants
10 Things I Know About Kangaroos
10 Things I Know About Penguins
10 Things I Know About Whales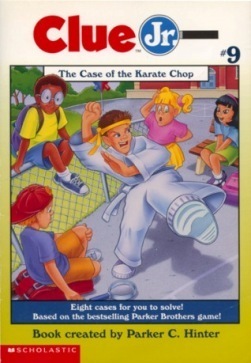 Based on the Clue Jr. Mystery board game, these books contain eight mini-mysteries, with picture clue and solution printed upside down so the reader will use the old "noodle" to figure it out first.

(Author sometimes listed as Parker C. Hinton.)

#3 The Case of the Chocolate Fingerprints
#4 The Case of the Missing Movie
#5 The Case of the Zoo Clue
#6 The Case of the Runaway Turtle
#7 The Case of the Clubhouse Thief
#9 The Case of the Karate Chop
#10 The Case of the Secret Password
#11 The Case of the Barking Dog
#12 The Case of the Winning Skateboard
#13 The Case of the Soccer Camp Mystery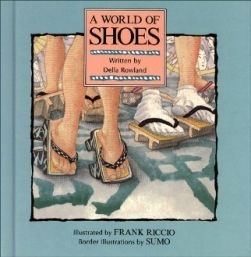 Each subject is explored in different countries with text, illustrations, and flip art.

(Contemporary Books) Ages 5-8

A World of Cats
A World of Shoes
A World of Dogs
A World of Toys

Beauty and the Beast (Calico/Contemporary Books) Ages 3-8
A retelling of Madame Leprince de Beaumont's original classic.

Brave Little Spot (Good Times Publishing) Ages 3-7
In this picture book Little Spot, a Dalmatian puppy that lives in a firehouse, saves the day and earns her badge for bravery.

Christmas: A Holiday Treasury (Andrews & McMeel) Ages 3-10
A collection of original and traditional Christmas stories and poems.

The Hidden Treasures — Nancy Drew Notebooks series #24 (Pocket Books)
Ages 7-11 This chapter book mystery features Nancy Drew as third-grader.
(All Nancy Drew authors are listed as Carolyn Keene.)

Little Red Riding Hood / The Wolf's Tale (Carol Publishing) Ages 8-16
Two-books-in-one. The original Grimm fairytale flips over to retell the story from wolf's point of view.

Martin Luther King, Jr, The Dream of Peace (Silver Burdett) Ages 8-14
This biography of Dr. King is part of a 9-book series on Civil Rights leaders which was conceived and edited by the author.

Sharks (Trumpet Book Club/Dell) Ages 7-13
A science book on a prehistoric creature that has survived because it is the perfect eating machine.

Whales and Dolphins (Trumpet Book Club/Dell) Ages 7-13
A science book on one of the most intriguing, intelligent mammals of the sea.